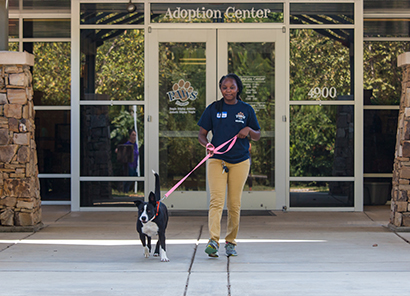 Who We Are
Although Paws Humane has only been in existence for a decade, its roots date back to 1969 when Colonel Syd Sacerdote established the first animal shelter in Muscogee County called the Muscogee County Humane Society.
Barks and Blues Festival
Join Paws Humane at the fifth annual Barks and Blues Festival! This FREE event will feature a full line up of live music, food & beverages, vendors, pet microchip discounts, adoption specials and much more.
UNLEASHED | Words from the Director
Paws Humane CEO, Tricia Montgomery, writes a monthly blog on Paws news, animal legislation, and animal related issues in our community.
Board of Directors
The board of directors manages the company on behalf of the company shareholders. 
Meet the Team
Meet the leadership team of Paws Humane! Names and contact information included.
Paws News
Newsletters, press releases and media coverage for Paws Humane.
Reports
View the lifesaving statistics from Paws Humane.
Career Opportunities
Paws Humane is looking to hire animal loving candidates for a variety of jobs.
Thank you to our partners!