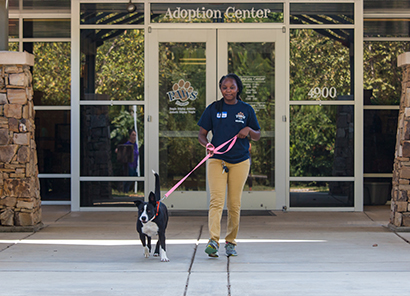 Who We Are
Although Paws Humane has only been in existence for a decade, its roots date back to 1969 when Colonel Syd Sacerdote established the first animal shelter in Muscogee County called the Muscogee County Humane Society.
Barks and Blues Festival
Although our Barks and Blues Festival was cancelled in 2020 due to the Covid 19 pandemic, we hope you will plan to join us in 2021 for our fifth festival! Previously, our festival has featured a full line up of live music, food & beverages, vendors, adoption specials and been an integral part in raising donations to continue our life-saving mission. 
UNLEASHED | Words from the Director
Paws Humane Society's CEO, Tricia Montgomery, writes a monthly blog on news, pet owner tips, animal legislation, and animal related issues in our community. To stay up to date on things happening around the shelter check back here!
Board of Directors
Meet our board of directors, influential members of our community who are responsible for overseeing Paws Humane Society's activities. 
Meet the Team
Meet the leadership team of Paws Humane! Names and contact information included.
Paws News
Newsletters, press releases and media coverage for Paws Humane.
Reports
View the lifesaving statistics from Paws Humane.
Career Opportunities
Paws Humane is looking to hire animal loving candidates for a variety of jobs.
Thank you to our partners!